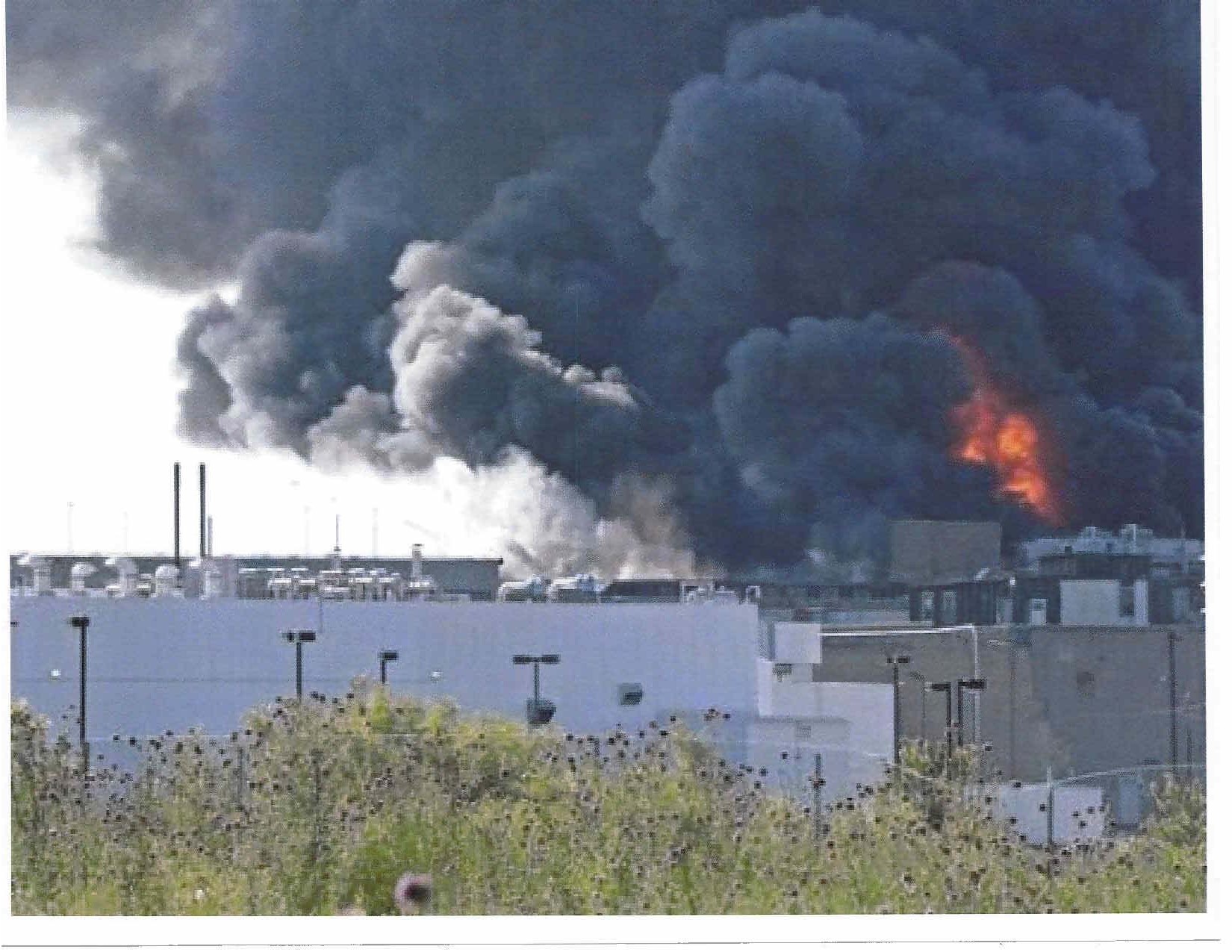 Subsequent Fire Damage
Commonly explosion losses include fires that can lead to thermal damage, nonthermal damage, soot, water and moisture exposure. Thermal damage is caused from elevated temperatures, direct flame or convection causing degradation and distortion of materials. Nonthermal damage is caused from the decomposition of different materials producing varying gases. Certain types of gases will interact with moisture in the environment to generate acidic solutions. These solutions can cause corrosion of exposed metal surfaces. Soot created during a fire will distribute and contaminate facilities and equipment. Direct water exposure from fire suppression systems and firefighting efforts can enter cracks and crevices of equipment. Moisture exposure from standing water and condensation inside facilities after a loss contribute to damage that will require assessment to determine the proper scope of repair.
Impact Damage
The explosive blast can damage equipment covers and critical components. Electrical conduits and various piping installations associated with equipment can be damaged affecting the functionality of the overall system. Thorough inspections can reveal exactly how equipment and MEP installations have been damaged and what scope of repair is required to properly restore the equipment.
Compromised Structure and Contents Damage
Explosions can sometimes cause building damage. The collapse of structures meant to protect equipment can cause impact damage to the contents inside. Roof and building damage can potentially expose equipment to the elements such as water and wind. Wind can carry sand and particulates that can enter crevices and unreachable areas inside equipment. These particulates must be removed to properly restore the equipment and ensure its functionality.